Ten Tiny Breaths
by
K.A. Tucker
My rating:
5 of 5 stars
WOW. Let me get my emotions together before I write this review. But damn, this was absolutely amazing!!!!!! Epic. Perfect. Love love love it!!!!!
Review coming soon!
Ten Tiny Breaths....
Ten. Tiny. Breaths.
One...Two...Three...Four...Five...Six...Seven...Eight...Nine...Ten
Seize them.
Feel them.
Love them.
Wow, I am still in awe of this book. Amazing doesn't describe my feelings, not even close. So excuse my mumbling because this book had me all kinds of emotional.
We all know how drunk driving can effect our lives. But have we taken consideration to how it effects those around us, those that were also involved...their families? Probably not. When we're at a party and drinking, we don't think. We just do...and we make poor choices that will forever change your life. And possibly others. This book shows the aftermath of a tragic car accident. The negative side to drinking and getting behind the wheel, because we think "oh hey, I feel fine, I can drive" and then BOOM! DEAD.
DEAD. DEAD. DEAD. DEAD. You see, drinking and driving is a NO-NO. Don't do it. JUST. DON'T.
Side story:
My ex went to a party with his friends....they were all drunk(and underage, idiots) and his friend was so drunk but he freakin drove them all home. Well, he swerved not seeing a truck and tried to get away from it and wrapped around a telephone pole....all the kids died. Everyone, dead. Gone. Seriously? He was stupid for going with them. It pissed me off. But he left behind his whole family to mourn him. And he was 17. I was angry with him. Of course my heart is not made of stone...so I was sad and cried a good deal. But was angry for not thinking about what he left behind...his parents and younger brothers...and me. That shit hurts and you don't realize the consequences of driving after "a few" drinks. Please, don't do it.
Okay, sorry to get off track. But this story has to do with Kacey Cleary...and all that was left behind. There was a car. And then there was another car. And then there was her family....dead. She lost her mom, dad, best friend and boyfriend. All she had left was her amazingly strong younger sister Livvie. They had each other. They have to pick up the pieces of their broken life. The aftermath of a good night gone wrong. All because some kids weren't paying attention to the road after a night of drinking...and it cost Kacey her family...her life. She was in the car when everyone else was dead and she was the only survivor. Imagine the burden she has to carry with her through life, that her family didn't make it but she did. I've been there too. Well, that was stupid...I haven't been as far as losing my family but I've been in a bad drunken accident with friends and luckily it was not that bad. But still, we don't think when we are behind the wheel...intoxicated.
Ten tiny breaths....
One.
Two.
Three.
Just breathe...
This book brought so many emotions to the surface. I cried, laughed, swooned, laughed some more, cried, broke down, clenched my fists, yelled, cried more, laughed, and then I don't know...I went insane. There were twists I suspected and when they were confirmed, I cried and yelled. It was so overwhelming. These characters really touched my heart in ways I never thought possible and when I saw what they were going through, I wanted to hug them and kiss them and take their pain away. Every. Single. Character in this book left a place in my heart. They were each amazing and relative to the story. I hated this journey that I had to ride through but with Kacey, Livvie, Storm, Mia, Cain, Dan, Ben and of course Trent by my side the whole time, it was bearable. I just hate drunk driving...I know what it can do to everyone and its scary. But it's a lesson everyone needs to learn.
There are 5 stages of grief...Kacey had to face these stages in order to cope with her loss.
1. Denial-She didn't want to admit her losses.
2. Anger- She was angry that her life changed and she was left instead of her family. She didn't understand why her family all died but she lived. Wouldn't we all question this?
3. Bargaining- She promised Livvie she would try to live again. After the accident and once she got out of therapy, she closed herself off. She didn't want to make friends or talk to anybody...except Livvie but even there was tension between them at times. But she promised to try...
4. Depression- Being the one to pick up the pieces after such a tragic event is not easy...it will take it's toll on the emotions. I can't imagine what she went through...oh wait, I did. I felt every bit of emotion as she did.
5. Acceptance- She finally faced her fears and dealt with her loss...understanding that what happened wasn't her fault. She blamed herself for that night....her dad was talking to her and for one second, all it took was that one second to look away and a car hit him. But it wasn't his..or her fault.
This book was a lesson and I know I sure as hell learned it. I felt it. I lived it(through the characters that is). Tucker brilliantly placed me in the story and I was on this roller-coaster that changed my life. I loved it. Every. Single. Minute.
Kacey and Livvie move to Florida from Michigan after a tragic accident that claimed their life. Now they have to finally learn to live again. With the help of their new neighbor, Storm...a hilarious, amazing stripper who helps to slowly piece every part of Kacey and Livvie's life back together. Of course there's the help of her 5 year old adorable daughter Mia..who can melt your heart. She's the cutest little girl ever.
"Mia bows dramatically. "Welcome, kind Sir. Princess Mia has been awaiting your presence."
My Kacey....
Strong, Brave, Broken, Lost, Amazing, Smart, Sarcastic, Loving, Awesome
My Trent....
Amazing, Sexy, Sweet, Funny, Charming, Loving, Gorgeous, Hot, Broken, Protective....PERFECT!
This story was wrapped up in so many emotions. I loved every character in this book. I'll never forget it. Ever.
"Hope. Hope that something beautiful may come from this tragic story.
Fear. Fear that it won't.
Forgiveness … forgiveness."

"Do You think it matters if they're tiny or deep? he asked. Well, if they're not tiny breaths and they're not deep breaths, then they're just ... breaths. Then you're just breathing for the sake of ... breathing.
... Seize them. Feel them. Love them ..."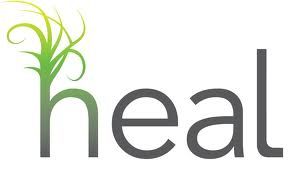 "I could lay here and stare at him forever. I don't want to let go. Ever."
"I can feel his very existence as if it's wrapping its hand around my soul, cradling it, trying to protect it from harm and I'm terrified. Terrified because I don't ever want the feeling to end."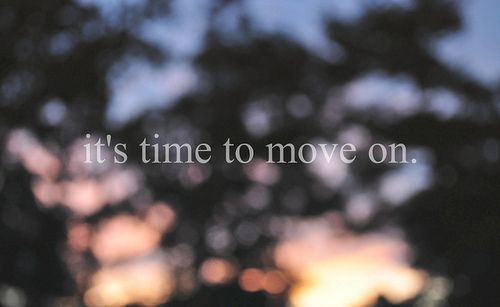 "Trent has kept his promise. He makes me smile every day."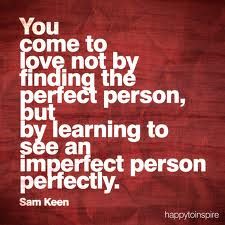 "I barrel into his arms, my mouth connecting with his. Seizing him. Feeling him. Loving him."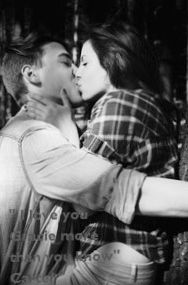 "I'll make you whole again, Kacey. I promise you, I will."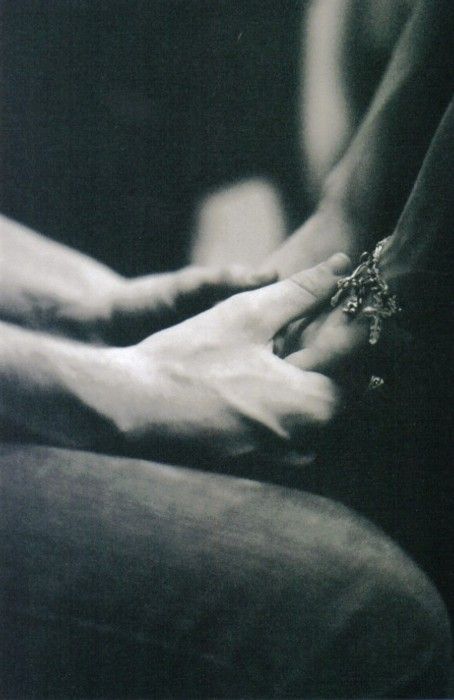 Everything about this book was perfect. I loved every second with these characters and I will carry them in my heart for a long time. I can't wait for Livvie's book next. Thank you Mrs. Tucker for a superb and unforgettable story.
View all my reviews